SynGard™ Two-Cycle Engine Oil
Product Description
SynGard™ Premium Outboard TC-W3 Engine Oil is designed to give the ultimate in engine protection for water-cooled 2-cycle outboard engines. SynGard Engine Oils are blended with state-of-the-art additive technology and synthetic and conventional base stocks to provide exceptional engine protection in outboard engines operating under both normal and severe conditions.
SynGard offers exceptional levels of detergency to keep rings free from carbon deposits for extended levels of engine performance for all 2-cycle outboard engines where TC-W, TC-WII, or TC-W3 engine oils are recommended. SynGard can also be used in all 2-cycle motorcycles, snow mobiles, and all air-cooled engines where ashless TC-W3 oils are recommended. SynGard offers very low levels of smoke emissions due to the use of specially selected clean burning base stocks. Designed for use in both pre-mix and oil injection systems.
This product is packaged in sizes designed for easy mixing at 50:1 fuel/oil ratios, but may be mixed at other ratios per manufacturer's recommendations. It may be used with current ethanol fuel blends up to 15%. Engine manufacturer's should be consulted for higher ethanol ratios such as E-85 Flex Fuel.
SynGard provides:
Outstanding engine protection under severe operating conditions
Outstanding engine cleanliness to promote full power for extended periods
Outstanding results in reducing visible smoke and particle emissions
Approved for use with most ethanol blended fuels
Contact Us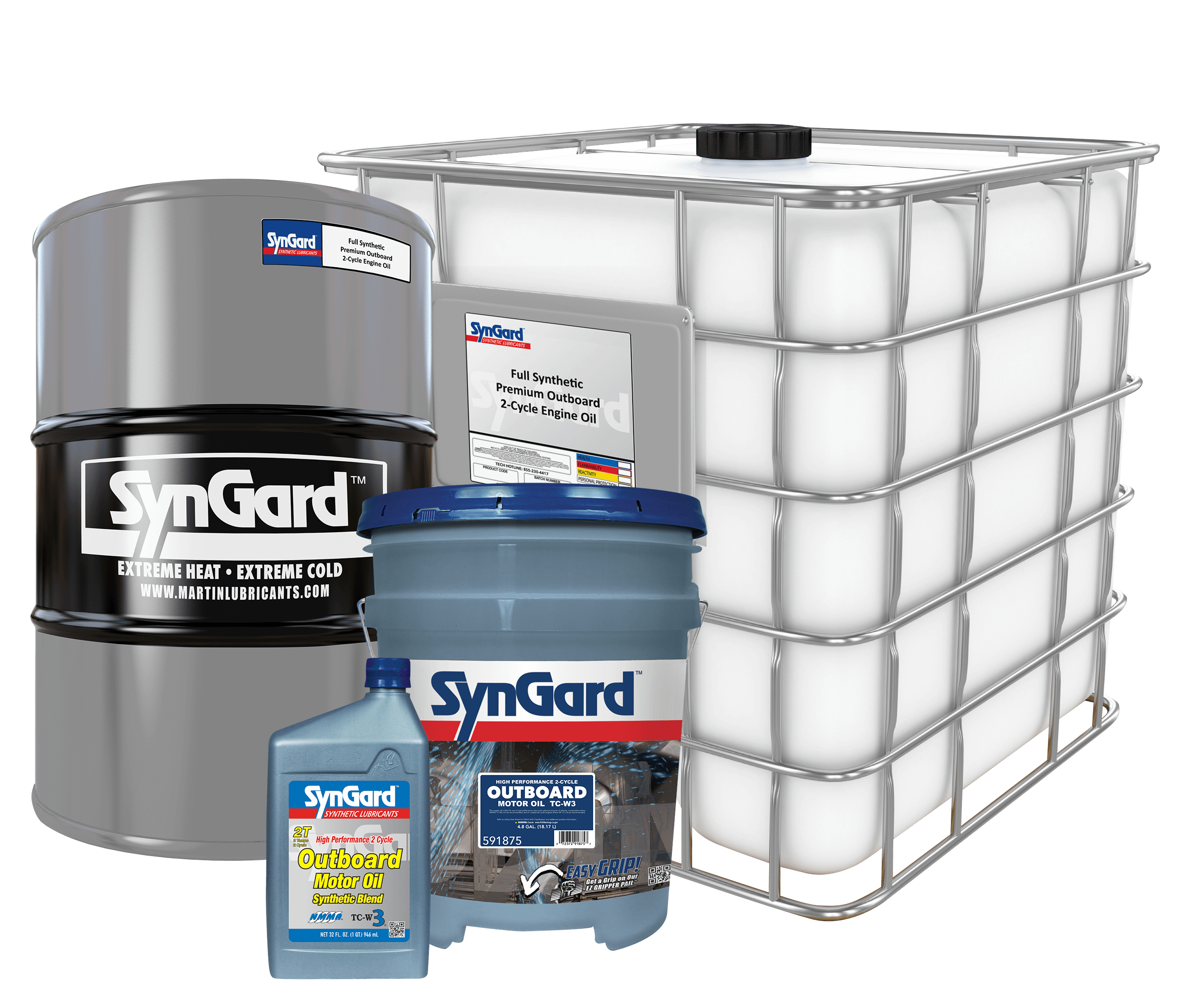 Product Data Sheet

(B)